Funny thing this blogging lark. Yesterday afternoon I met my third ever blogging correspondent in person. It's Senor Brian Cutts (see above) and I also had the privilege of meeting his lovely wife Sylvia and their pleasant and rather intelligent children - Andrew and Amanda (See below)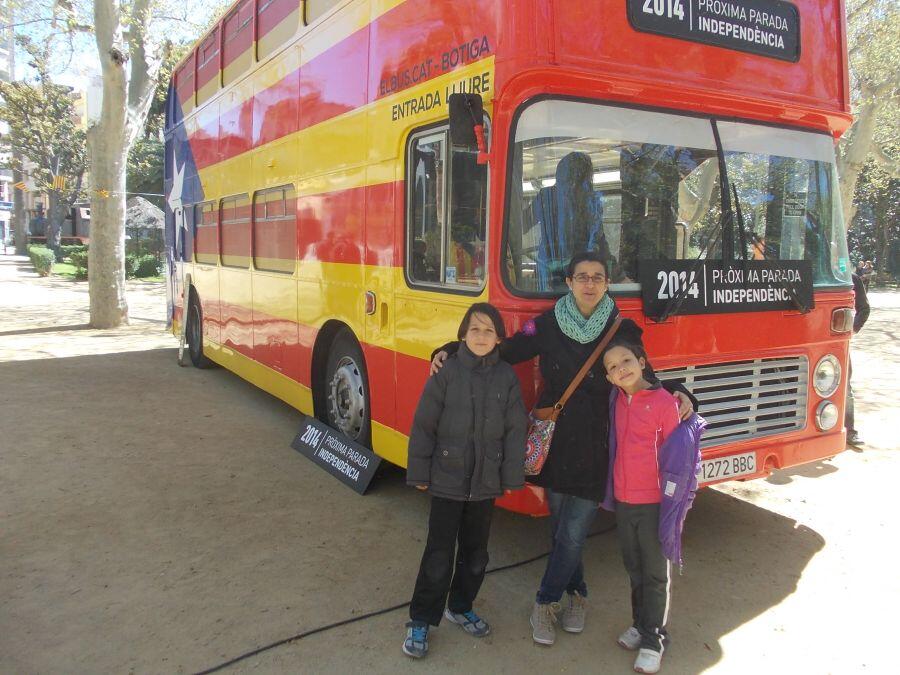 Here in England we often think about the people who come to our shores as immigrants but far less often do we find ourselves thinking about those English people who have left our shores to embrace different cultures as emigrants. Brian is one of those people. At forty seven, he has spent more years living in Catalonia than he ever spent in South Yorkshire where his parents still reside. He is to all intents and purposes a fully fledged Catalonian who is 100% behind the drive for Catalonian independence. He has even lost his Barnsley accent and now speaks like a Catalonian who happens to be fluent in English.
As I say, it's a funny thing this blogging lark. At one level you might say that until yesterday Brian and I were complete strangers - except that we already knew quite a lot about each other and had known the intimacy of the written word. I gave Brian's children pencils and he gave me a book about Catalonia's drive for independence - a cause which seems to have far more historical substance than Scotland's delicately balanced and less well argued parallel claims.
And if you are reading this Brian - it was lovely to meet you, Senora Sylvia and your delightful children. Free Catalonia! Free The People!